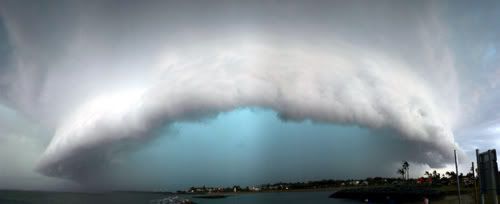 Photo: Unknown
More weird storms but this time in Australia.
Apparently our own Sun has been a little quiet of late. With fewer sun spots and magnetic fields which are a little weaker than usual.
During this quiet period the Sun is displaying less intense solar flares, Sun spots and storms.
According to NASA scientists this is the quietest period of solar activity since 1913 and it is good news for us here on Earth. The less solar activity means better GPS navigation, Satellites stay in orbit longer and even the effects of Climate change are minimised, although only marginally with a 0.3 degree cooling at the most.
For more details on this story please see the link below at Top news.
Website: Topnews.in
Comments