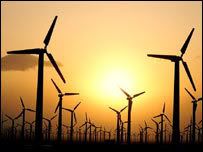 "The times they are a changing" how right Dylan was and is.
An owner of a few coal mines once told me that he was "going to stay in the business for another five years, and then get out and buy himself a really big air conditioner." I answered, "You could afford one now." To which he answered "Your right I can."
Personally I prefer to live in an environment, where I do not need an air conditioner and I'd prefer that coal & petroleum companies; through their philanthropic donations to political parties, weren't writing government energy policies… I'd prefer solar, wind, tidal and geothermal companies to be writing government energy policies for a change.
Website: BBC News Asia-Pacific
EPEAT is a system which allows buyers to make informed decisions regarding the environmental impact of computer desktops, laptops and monitors before they go ahead and purchase them.
"EPEAT evaluates electronic products in relation to 51 total environmental criteria, 23 required criteria and 28 optional criteria. To qualify for registration as an EPEAT product, the product must conform to all the required criteria."
"Products are also ranked in EPEAT according to three tiers of environmental performance – Bronze, Silver, and Gold. All registered products must meet the required criteria, and achieve Bronze status. Manufacturers may then achieve a higher level EPEAT "rating" for products by meeting additional optional criteria, as follows":
EPEAT environmental rankings



Meets all 23 required criteria

Meets all 23 required criteria plus at least 50% of the optional
criteria

Meets all 23 required criteria plus at least 75% of the optional
criteria
Website: "EPEAT" Electronic Product Environmental Assessment Tool and on Wikipedia "EPEAT" on Wikipedia
https://en.wikipedia.org/wiki/Electronic_Product_Environmental_Assessment_Tool

At 28 watts it seems to me to be a worthwhile investment… if anybody has bought the 'Ionmax Silent Ionic Tower Air Purifier UV' I/we would be grateful for your input.
Website: Andatech
Comments