Rain on Uluru
Flooding comes to our normally Dry Red Centre
Uluru, or Ayers Rock as it used to be known is in the Middle of our Country, It doesn't rain very often out there, however, when it does there are some spectacular visuals. As is witnessed by these latest shots. The record breaking rains have turned the normally parched dry landscape into a flooded environment with many waterfalls cascading off Uluru.
17th Century Monastery texts help to show Climate Change no myth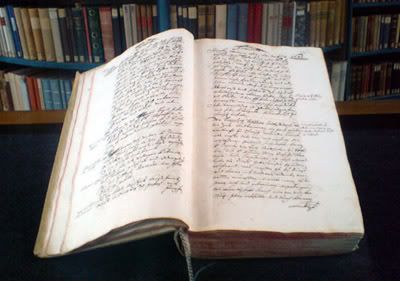 AP Photo/Bradley S. Klapper
Story Courtesy of Bradley S. Klapper, AP Press
"One of 13 diaries by Brother Josef, inscribed from 1671 to 1704 is shown in the Monastery in Einsiedeln, Switzerland. Frozen communion wine, soft rains that caressed the Earth and winds that wrought an all-consuming yellow fog are described meticulously by the 17th century Swiss monk."
Children win right to sue US Government on Climate Change Inaction
Kids taking on the US Government
In an interesting story being reported recently, 21 young Americans have taken on the Establishment, and if the stars align and there is any sense of decency, fairness and a great deal of sensibility, then maybe, just maybe this landmark case could help all of us, most notably our children, grandchildren and those that are still yet to inhabit this place we call home.
Yesterday, a lawsuit filed by 21 youth plaintiffs was ruled valid by US District Judge Ann Aiken in Eugene, Oregon. A group of citizens, whose ages range from nine to 20, charged President Obama, the fossil fuel industry, and other federal agencies with violating their constitutional rights by declining to take action against climate change.
Motherboard has the full story, and if you have spare 13 odd minutes, the video below is well worth a look.
Are we all asleep at the wheel ?, Climate Change is here, Time to Wake Up


Video: YouTube
Humans are natural procrastinators! What doesn't directly effect us Right Now doesn't seem to register on our radar, We, You Me and our elected leaders are we all sleeping through the issue, Spread the word, get your local members of parliament to vote to do something real about managing global warming. We seriously need to implement real change to stop climate change.