Rain on Uluru
Flooding comes to our normally Dry Red Centre
Uluru, or Ayers Rock as it used to be known is in the Middle of our Country, It doesn't rain very often out there, however, when it does there are some spectacular visuals. As is witnessed by these latest shots. The record breaking rains have turned the normally parched dry landscape into a flooded environment with many waterfalls cascading off Uluru.
17th Century Monastery texts help to show Climate Change no myth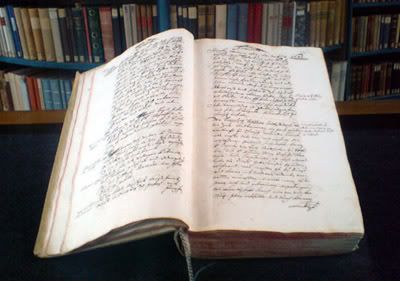 AP Photo/Bradley S. Klapper
Story Courtesy of Bradley S. Klapper, AP Press
"One of 13 diaries by Brother Josef, inscribed from 1671 to 1704 is shown in the Monastery in Einsiedeln, Switzerland. Frozen communion wine, soft rains that caressed the Earth and winds that wrought an all-consuming yellow fog are described meticulously by the 17th century Swiss monk."
When heated, cup gives graphic reminder of climate change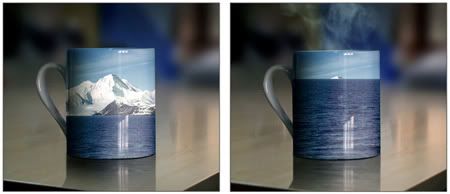 The external surface of the cup is printed with a second layer of heat sensitive ink that is revealed when hot water is poured into the cup.
Website: Advertising agency
Brisbane Storm
More weird storms but this time in Australia.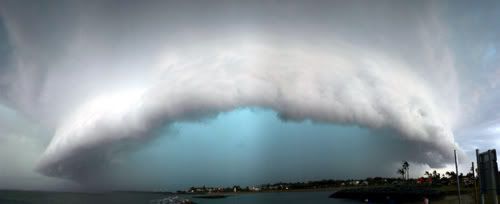 Photo: Unknown
More weird storms but this time in Australia.