Another great idea it seems… If you have one installed please let us know how it's going.
Website: The Sun Lizard
An Object at Rest from Seth Boyden on Vimeo.
An awesome video that really doesn't need much in the way of explanation. –>> Read more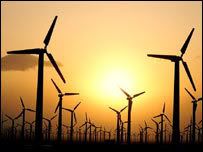 "The times they are a changing" how right Dylan was and is.
An owner of a few coal mines once told me that he was "going to stay in the business for another five years, and then get out and buy himself a really big air conditioner." I answered, "You could afford one now." To which he answered "Your right I can."
Personally I prefer to live in an environment, where I do not need an air conditioner and I'd prefer that coal & petroleum companies; through their philanthropic donations to political parties, weren't writing government energy policies… I'd prefer solar, wind, tidal and geothermal companies to be writing government energy policies for a change.
Website: BBC News Asia-Pacific
TOO MANY REACTORS AND NOT ENOUGH CARBON REDUCTION
Studies performed by MIT, Commission on Energy, and International Atomic Energy Agency all agree that approximately 1500 to 2000 new atomic reactors would have to be built to reduce greenhouse gas emissions by enough to make a meaningful difference.
There are currently 449 nuclear power stations (approx), If we were running around 2000 reactors in total we would exhaust our main uranium reserves in a few decades. We would then need to mine lower grade uranium, this would itself cause more greenhouse emissions. If the potential 2000 reactors were used to replace the coal stations, we would have a 20% reduction in greenhouse emissions. If used as a new capacity to replace true renewable sources, then our emissions would actually increase.
TOO MUCH MONEY
1500 more reactors would cost trillions of dollars. New reactors going online in the US in the 1980s and 90s cost on average 4 billion dollars each. Reactors to recently come online in Japan in the last few years were in the order of $2000 / KW.
Taking an average larger power plant of 1200MW and an average conservative cost of $1250 / KW, this gives a construction cost of 1.5 billion.
Yearly costs per 1000kg of avoided CO2 emmisions are $68.9 for wind and $132.5 for nuclear power.
TOO MUCH TIME
Construction of 1500 new reactors means that we will need to open a new reactor every 2 weeks beginning today, for the next 60 years. This is impossible as the current nuclear manufacturers are only capable of doing half this amount if they are pushed to their absolute capacity. Climate change cannot wait for Nukes.
TOO MUCH WASTE
Operating another 1500 or more new reactors would create the need for a new Yucca Mountain sized radioactive dump site somewhere in the world every 3 to 4 years. Yucca Mountain has been in progress for almost 20 years and still is at least 10 years from being finished. The state of Nevada has also vigorously opposed the construction of the Yucca facility.
Due to the opposition to radioactive dump sites many countries including the US are attempting to reprocess the nuclear waste, as a means of managing the waste. This is a dangerous technology, linked with increased Leukemia rates amongst children living nearby reprocessing plants as a result of increased radiation being released into the surrounding environment.
POST CONTINUES Read more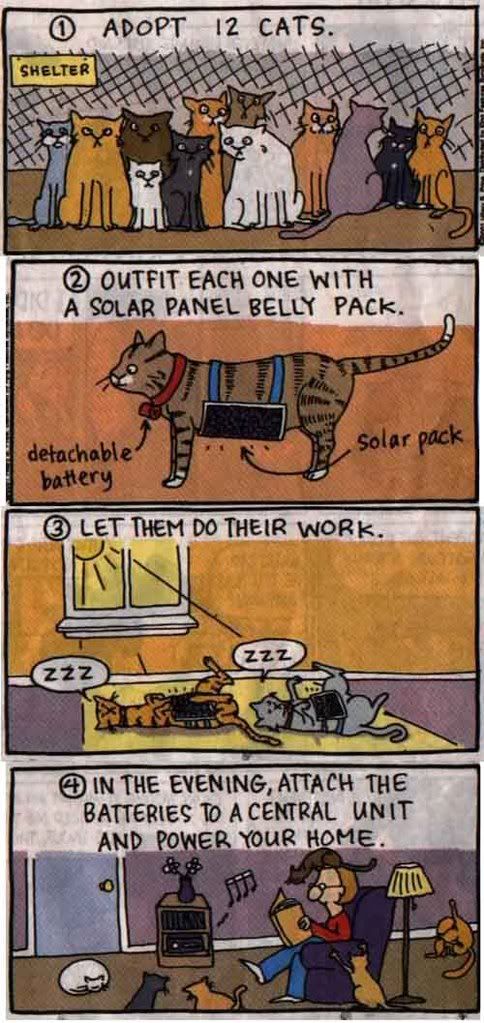 Photo: home.nc.rr.com/eshiue/
So all it's going to take to solve our energy crisis is a few billion cats set to work lying about in the sun.
On a more serious note I just want to pose one question.
Why is it that Governments around the world are continuing to build new nuclear power plant?
One look at the earlier Chernobyl post should be enough to make any decent person realize that we must use alternatives to nuclear power. I guess that answers my question, too few in positions of power are decent people.
Website: Cat Solar
Comments