Meryl Streep's speech at the 2017 Golden Globes has copped it's fair share of criticism. But not from me, Why shouldn't she be able to get up and voice an opinion, and why not in front of a global audience. That's just my opinion though.
An Object at Rest from Seth Boyden on Vimeo.
An awesome video that really doesn't need much in the way of explanation. –>> Read more
Uluru, or Ayers Rock as it used to be known is in the Middle of our Country, It doesn't rain very often out there, however, when it does there are some spectacular visuals. As it witnessed by these latest shots
21 young Americans have taken on the Establishment, and if the stars align and there is any sense of decency, fairness and a great deal of sensibility, then maybe, just maybe this landmark case could help all of us, most notably our children, grandchildren and those that are still yet to inhabit this place we call home.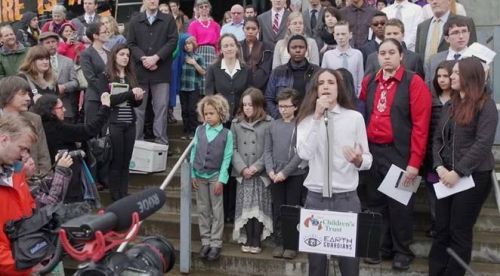 A bright speck of climate news was quickly overshadowed by the presidential election this week—America's children have officially won the right to sue their government over global warming.
Motherboard has the full story, and if you have spare 13 odd minutes, the video below is well worth a look.
This farm is absolutely amazing. They have 10,000 fish and 500 yards of compost and produce 1 MILLION pounds of Food per year. This has to be the way of the future if we are going to feed the population of Earth as we grow.
The beauty about this type of system is that it could also be utilized on marginal land as well.
VIDEO: Coal seam debate lacks science – Turnbull
Is Australia heading down the path of the USA, Are we going to have another "GASLANDS" here
Quotes from Malcolm Turnbull in the video above
"We are talking about our most precious resource is water". "We are the driest continent on Earth". If you damage your ground water resources, if you contaminate aquifers, whether its by chemicals. whether its by allowing contaminated water from a coal seam to get into a fresh water aquifer, YOU CANNOT FIX IT. YOU CAN'T REHABILITATE IT.
Part 5 of 5 of, 2057 The City.

Video: Youtube
More Future series videos to come, stay tuned for the World.
Part 4 of 5 of, 2057 The City.

Video: Youtube
Part 5 tomorrow.
Part 3 of 3 of, 2057 The City.

Video: Youtube
For more in the 2057 Series please stay tuned.
Part 5 in this 5 part series

Video: YouTube
This was part 5 of 5 in this series, stay tuned for more 2057 Videos coming your way each day.