This farm is absolutely amazing. They have 10,000 fish and 500 yards of compost and produce 1 MILLION pounds of Food per year. This has to be the way of the future if we are going to feed the population of Earth as we grow.
The beauty about this type of system is that it could also be utilized on marginal land as well.
Is Australia heading down the path of the USA, Are we going to have another "GASLANDS" here
Quotes from Malcolm Turnbull in the video above
"We are talking about our most precious resource is water". "We are the driest continent on Earth". If you damage your ground water resources, if you contaminate aquifers, whether its by chemicals. whether its by allowing contaminated water from a coal seam to get into a fresh water aquifer, YOU CANNOT FIX IT. YOU CAN'T REHABILITATE IT.

Video: Craig Williams Cisco Flip Video via YouTube
I have included some more video of the Rainforest on our property, It's a small snippet only.
Please allow a little indulgence as all I am trying to show is that it's this sort of natural beauty that is being destroyed in many parts of the world where rainforest is not protected.
This type of rainforest is home to many birds and animals and needs to be protected.
Please relax for 2 and a half minutes and enjoy the footage. More footage to come in the future.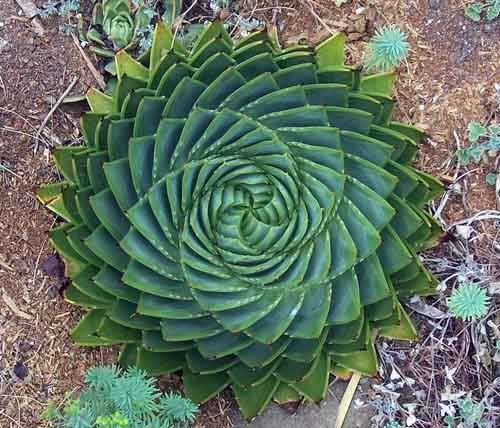 Photo: Stumble
What an outstanding looking plant.

Video: TED TALKS
The Congo like the Amazon is a huge area of amazing bio-diversity… who knows what important resources may be their, perhaps a cure for AIDs, which would not be surprising since it's thought The Congo is where it originated.
It is always uplifting to see someone who motives are towards helping people and the planet… rather than trying to win in the Rat Race.

Video: YouTube
The only possible reason for an election to be falsified, is because someone has a vested interest in doing things that the majority of voters, or even non voters, would not want to happen… in a true democracy, it's what the majority want that counts. Actually I'll add to that last point, in a true democracy, it's what the majority of the informed citizens want that counts, but since the majority of the media is controlled by the minority, who have a vested interest in maintaining the citizens ignorance, the majority are at a severe disadvantage.
OK I hear some of you say… Oh no not more conspiracy stuff. Well my answer to you is, what, do you think the minority is going to risk their positions to decisions made by the majority?
Do you think that the WMDs was a genuine mistake?
Do you think that you have heard the truth about 911? No I'm not saying it was an inside job per say, but with most crimes you have to look at who stood to gain from it. Well lets look at that, it's a fair guess that the military industrialists gained probably a trillion dollars out of the 'war on terror'.
The oil companies and Halliburton also benefited, I mean they now control Iraq's oil and the value for their oil's skyrocketed. The security side of things has also been improved as far as the minority is concerned… Blackwater is doing fine and the US Bill of rights and constitution has been flushed down the toilet by the Patriot Act.
But those who benefited most is the state of Israel and the big Banks, who are largely run by the Zionists. Most of the prompting and planning for the Iraq war was done long before 911, as indeed was the scrapping of the US Bill of rights and constitution… done largely by another Zionist Paul Wolfowitz and co.
Personally I believe the most likely culprits for 911 was Mossad. Saddam was no threat to the US… that's a joke, what he was going to attack the US with Scud missiles with a range of barely 1,000km. No Saddam was a threat to Israel, just like Iran, not a big threat, but a threat nun the less. And an America as a true democracy is also a big threat to the minority.
Bev Harris and her co-investigators are outstanding Americans and should be supported. If you look carefully at the body language of Senator Kerry and those around him, in the context of what was happening. you can see there is something else afoot… remember also Kerry is like George W Bush a Skull & Bones man.

Video: YouTube
With the price of petrol on an ever increasing spiral upwards, food is being sucked along in it's wake. With supermarkets and Industrial farming also on an ever increasing spiral upwards, nutrition and health is going in the opposite direction.
Lets face it political instability is on the increase like the weather and food shortages, so why waste time and money on lawns and pay for food that's neither fresh nor healthy, yet is increasing in prices and being sprayed with who knows what… grow your own food, improve your health, and put the money you save into solar panels.

Video: The Real News
Any of these ring a bell?
Thou shalt not kill… especially women and children.

Thou shalt not steal… their Oil.
Thou shalt not bear false witness against thy neighbor… nor falsely accuse them of having WMDs.
Thou shalt not covet thy neighbor's house, thou shalt not covet thy neighbor's wife, nor his manservant, nor his maidservant, nor his ox, nor his ass, nor any thing that is thy neighbor's… nor occupy their country.
4 out of the 10 Commandments broken, as an Agnostic, I'm not the one being a hypocrite… I'm just pointing out the hypocrisy of the Zionists and Neocons.

Video: YouTube
This is a good news story about Eritrea, one of the world's newest nations, a land devastated by war and the stripping of it's trees to feed camels and to provide firewood for cooking. Eritrea now has some hope thanks to a Japanese American call Sato.
It all started with the re-establishment of Mangroves… something we had, for years been wiping out to provide profits for developers, despite being warned by scientists that they were vital for fish nurseries and the ecology in general.
As with most reclamation projects, the solution is to look at the way Nature does things, then learn from this often simple solution and give it a hand. Initially they had to use small amounts of fertilizers to get the Mangroves started, but once they got going, the areas ecology picked up, soon there were more fish, crabs, prawns and more plant matter… it was off and running.
"This is a low-tech solution to hunger and poverty. In these times of food price rises and global warming, it is just what the world needs," Manzanar project manager Ammanuel Yemane, of Eritrea's Fisheries Ministry.

Video: YouTube
I have a friend who's lived in a straw house for years and I can tell you they are great, cool in summer warm in winter, not only that, they are relatively easy to build, probably the easiest way to build a home and one of the least expensive… trust me no Wolf's going to blow these homes down and they look great too.

Video: YouTube
I know it's a longish video (almost 90 minutes), but despite it's semi macabre nature, it's strangely alluring and well done… it's a sort of '12 Monkeys' in a sense, minus Brad Pitt, Bruce Willis and Madeleine Stowe.

Video: YouTube
For those who have been with us awhile you'll know that both Craig and myself are not fans of GM food, nor Monsanto in particular.
The other day our public TV showed 'Animal Pharm', basically it was a PR video for GM. Now neither Craig nor myself are Luddites, Craig's an electronics graduate and my field was Metallurgy & Engineering, so we're not impressed by self interested science, nor are we taken in by the 'they are doing it to feed the world' bullshit… they are doing it so they can control the world's food source pure and simple, for profit and the people setting the agenda are incapable of understanding the potential dangers, because all they can see is bucks… that's what Bankers and Lawyers (spit on the ground) do.
Anyhow, it's really good to see this type of thinking in the US, as it is in Europe and Australia. It's this sort of thinking that will both make us healthier and save us money… my advice, get some antique seeds and start growing your own food, you don't need much space and a little exercise will do you a world of good too.
Comments