21 young Americans have taken on the Establishment, and if the stars align and there is any sense of decency, fairness and a great deal of sensibility, then maybe, just maybe this landmark case could help all of us, most notably our children, grandchildren and those that are still yet to inhabit this place we call home.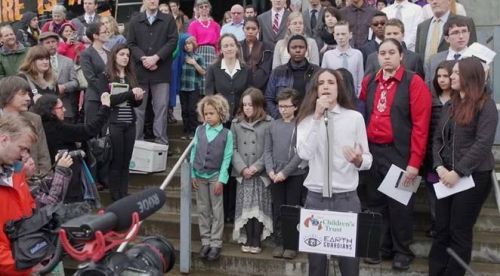 A bright speck of climate news was quickly overshadowed by the presidential election this week—America's children have officially won the right to sue their government over global warming.
Motherboard has the full story, and if you have spare 13 odd minutes, the video below is well worth a look.
Comments