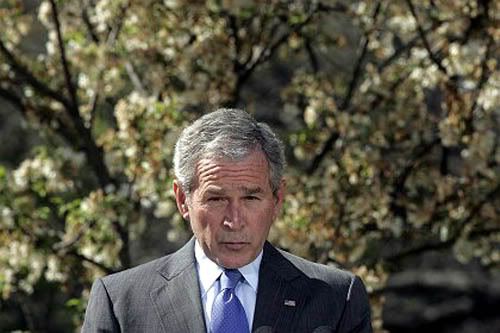 Photo: Spiegel Online International
It's all very well to talk about how to fight global warming, pollution and injustice. However, most of what we see and do in relation to these problems, is only attending to the symptoms… catering for the symptoms gets you no where, it's better to attend the root of the cause, if your past prevention.
The prevention, if your curious, is no more political donations and more referendums, as they have in the truly democratic Switzerland. The thing needed is the inclusion of a system, of not only protecting and encouraging Whistleblowers, but rewarding them according to the importance of the information they provide, and the rewards should come from the fines the individuals or corporations are forced to pay, once they are found guilty.
For instance, say a Halliburton employee comes forward with proof of say… Cheney's corruption whilst in government, a percentage of the fine, say 10%, should be given to the Whistleblower (tax free of course). Now, it is important that the fines be proportionate to the crime.
For example, GM was found guilty years ago in the US of the conspiracy of basically doing away with the Tram system, so it could use their yellow buses and the fuel they use, a win win for them and those involved but a lose lose for everyone else. For this crime; which occurred in several states, they were fined $5,000… petty cash even in the 50's.
On the other hand, Britain's supermarkets and dairy groups were fined £116m (almost $230,000,000) by the Office of Fair Trading, after admitting fixing the prices of milk, butter and cheese… mind you they apparently cost consumers £270m ($530,000,000) in higher prices, so they got off lite, they should have paid say double what they gained in my opinion. This would mean that the Whistle blower by my system would have gotten say; based on the actual finds, nearly $23,000,000, even after paying for their Lawyers (spit on the ground) it was obviously a good deal for everyone except the corrupt corporations.
Now, we are all getting riped off, in the supermarkets, at the gas pump, the Banks, anytime we pay for a service or buy a product that just makes it past it warranty etc. etc. So can anybody think of a better way to fix the mess we are in now?
Occasionally I find a post which deserves to be just copied… the post below is such a post.
" Bush's plan for global warming? Wait until 2025. Only then, he said in a Wednesday speech, should the US cap greenhouse gas emissions. Germany is not impressed.
When it comes to global warming, much of the world has been resigned for years to waiting out the end of the George W. Bush presidency. Under Bush, the White House has altered climate change reports, spiked global calls for action and maintained that it would simply be too harmful to the US economy to address the growing dangers of a warming climate.
With just months to go before Bush makes way for his successor, the US president on Wednesday (more…) once again confirmed that waiting for number 44 is the way to go. Bush called for the US to halt the growth of greenhouse gas emissions — but only in 2025. As the San Jose Mercury News wrote on Thursday: "Allowing emissions to rise for the next 17 years is not a plan; it's an abdication."
Europe, not surprisingly, tends to agree. German Environment Minister Sigmar Gabriel (more…) called Bush's presentation a "Neanderthal speech," and said it represented "losership, not leadership. European Commissioner of the Environment Stavros Dimas was also critical. "President Bush recognized the need for mandatory federal legislation to tackle climate change," he said. "But what he proposed will not contribute to the effective tackling of climate change."
Others were more receptive of Bush's foray into environmental policy and saw it as a move away from his legacy, which includes steadfast refusal to honor the Kyoto Protocol and leadership of a decidedly conservative Environmental Protection Agency.
"It's good to have something on the table," said Yvo de Boer, head of the UN agency that oversees international climate treaties, including the Kyoto Protocol.
German commentators on Friday weren't in the mood to be quite so generous.
In an editorial headlined "Understood Nothing, Learned Nothing," the center-left Süddeutsche Zeitung writes:
"For the first time, Bush has concretely said what the world's most dominant industrialized nation will do in the future to address global warming. His solution can be condensed into two words: absolutely nothing."
"That's a slap in the face to every citizen, local government and industry trade group — including a growing number in America — working to preserve the Earth's atmosphere. And it's a mockery of those nations that have set climate protection goals, as well as a free pass for developing countries that have refused to sign a binding international treaty on climate protection." "
Website: Spiegel Online International
Comments