Video: TEDTALKS


I love this stuff. Finding the origins of humanity, anthropology, archeology and History have been favorites of mine for a while. I guess it started when I read what to day is still a favorite of mine, namely H.G. Wells's 'A Short History of the World' which despite being dyslectic, I could hardly put down… and then I discovered and went on to listen to H.G. Wells – The Outline of History audio book read by Bernard Mayes and it is a truly stunning production.
I'm a big fan of most of the Sciences and I guess that's natural enough since as a Metallurgist/Engineer I studies a few of the sciences and drifted towards the others. The money orientated specialties bore me, to me the invention or the understanding is far more important to me than the financial rewards.
I guess if it came down to whether or not you can 'take anything with you', I figure knowledge, understanding and a clear conscience would be about it, and if there is a hell, it's going to be not being able to hide the truth or your motives and if it's a place, it will most likely be full of Lawyers (spit on the floor) Pedophiles, Politicians, Bankers, Corporate Executives, Religious Bigots, Arms Dealers, Corrupt Police, Lazy Doctors and Hummer Drivers… why would you be scared of just 'burning in Eternal Hell, if the alternative was an eternal Hell with the aforementioned?

Video: YouTube
Towards the end of last year I did a story on the Australian Aboriginal Warakurna Community, or the Western Desert Mob as they call themselves.
The story came about after a good friend of mine's niece, Edwina Circuitt, paid him and his mum a visit. Edwina has lived and works with the Warakurna people for some time. Anyhow, when she visited my friend Ian and his mother, I was lucky enough to be invited to the family do and I got to meet Edwina.
At that family do Edwina and myself chatted a little about the Western Desert Mob and their wonderful Art, and as you have just heard, or will hear, their music is also excellent.., and is available on their CD along with their story. 🙂
Now if you want to learn a bit more about the Warakurna Artists, their art and exactly where it is that they live; you'll be stunned, check out the Warakurna Community on our post on GetALookAtThis, and use the great features of Google Maps to check out the surrounding environment and their relative position in Australia.

Video: TEDTALKS
What this tells us is that 'Common sense' is without a doubt an Oxymoron and that the Law is definitely an Ass.
Remember, it's the Law and it's Lawyers (spit on the floor) who kept Tobacco company executives out of jail after they stood up and swore under oath, and then lie saying that they had no knowledge that tobacco was and is harmful… so many Lawyers (spit on the floor)… so few bullets.

Video: YouTube
I have never understood why it's illegal. I agreed that there are many businesses who benefit from it's illegality, but I feel there must be more to it.
Could another part of the reason be that Marijuana has, as a side effect, a 'bullshit' detector? I remember once reading how a Catholic Bishop was extremely upset; back 2 or 300 years ago, when he was laugh at by a group of Pot smoking sailors; after he'd tried to preach to them.
There is I feel much more to the desperation to keep Marijuana illegal… I'm just not sure what it is. As far as I can see, there has rarely, if ever, been such a determined, nor such a prolonged and widespread conspiracy against anything else. Which to me means they are scared of it, not just for financial reasons, but because it poses some sort of threat to their system.
Here's a little story:-
Some years ago; around '76ish, The Australian Marijuana Party had it's offices broken into and burgled. The 'thieves' stole a typewriter, a petty cash tin with some $30 in it and… and this is the significant and suspicious thing, a petition apparently with something like 3 million signatures, complete with addresses; it was the 70's after all and one of the signatures was mine.
Now 3 million + signatures on A4 paper is quite a hefty package, and not the sort of thing your garden variety thief would make the effort to steel. However, some who might could be ASIO (our CIA) or possibly the NSW Special Branch (our equivalents of the US FBI), which 20 odd years later, was disbanded for corruption and allegedly, had their files on citizens, politicians and Judges destroyed – yeah right.
Website: Phoenix Tears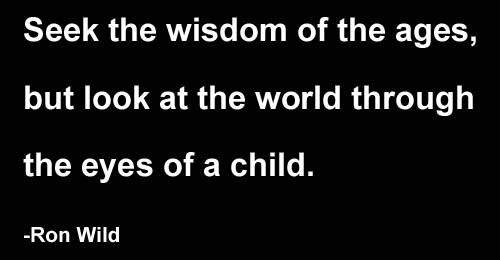 Quote: Ron Wild via Pangloss.com
Our World (The PaleBluDot) needs a few more leaders with wisdom. The effects of Global Warming are accelerating the rate at which Polar Ice Caps have been melting or breaking apart.
We as the majority must ask the hard questions of our country leaders and get them to implement numerous renewable energy installations both on a commercial Utility scale and also on a house by house basis.
Website: Wise quotes

Video: YouTube
Well what can I say… other than if they jail or fine Rick Simpson it looks like Canada is no longer the exception, no longer enlightened nor humane, and that's really very sad. Shame on you Stephen Harper, and Shame on your government.

Video TEDTALKS


"Architect Norman Foster discusses his own work to show how computers can help architects design buildings that are green, beautiful and "basically pollution-free." He shares projects from throughout his career, from the pioneering roof-gardened Willis Building (1975) to the London Gherkin (2004). He also comments on two upcoming megaprojects: a pipe to bring water from the Red Sea to the Dead Sea, and the new Beijing airport."
Well it looks like the Hippies were right all along!
As for iPods, well I own an iRiver which runs on a single rechargeable AA battery… so I don't have to send my MP3 player off to have the battery changed when it dies.
This video is worth watching. Although it pertains to commercial buildings for the most part, the basics apply to domestic housing, concepts which in Europe are largely the norm. Homes should be built to be practical, efficient and made to last.
My mother was, or is a European trained Architect, so I have probably a better appreciation of Architecture than most. We in England, the US and here in Australia, for the most part build appallingly designed homes. Sure there a few exceptions, but for the most part they do not take into account the local environment and they are certainly rarely built to last, or designed to conserve energy to any substantive degree.
I'll use the US as an example here, largely because they are the number one consumer nation. I don't know how many times I've seen US homes in Hurricane & Tornado areas, disassemble in the frequent storms. The first thing that happens is the roof generally lifts off in one hit… and then that's it for that building. Duh! Why keep building the easy to disassemble homes in the same area time, after time, after time?
How can it be economically correct to keep on doing what's not working? It might work for the Builders, Banks & Insurance companies… but that's all, it's broken economics. If you are going to live in those areas, build to last, build out of concrete or something that wont end up in the land of Oz, the first time a storm or Tornado hits.
If your in a hot or cold climate, why spend money year in year out air conditioning or heating, if with double or even triple glazing, proper insulation and proper design, you wont spent a fraction of what you probably are now on heating or cooling ever again… I just don't get it.
Governments should give huge tax breaks and give low interest loans to the needy to ensure that homes are both efficient and safe. They should punish people through taxes for building those godawful McMansions, as we call them in Australia… and we are no better here I'm embarrassed to say.
A lot of Australia's stupid ideas come from watching American TV, that promotes the illusions of grandiose mansions, which obviously are far from the norm. They are for the most place just empty headed warped imitations of 'good' homes, just with nose, teeth and boob jobs like many of the actors in those shows, in 10 or 20 years at best they will be gone… that's no way to build a house or a home for that matter. It's wasteful, inefficient and really stupid.

Video: Google Video
It's a reasonably long video, of just one families determination to 'Get off the Grid'. Their efforts, by some people standards may be some what eccentric. However, I feel in the long run, their efforts of sustainability and self reliance, may be rewarded. And considering how things are looking now, they may well have the last 'laugh'.

Photo: Damian Dovarganes, Associated Press
Now this is a good idea. There is a huge number of roofs that are absorbing the suns energy everyday and this area is going to waste. Why not utilise this area to capture energy in the form of solar cells.
An extra 500 megawatts of renewable electricity
California's Governor Arnold Schwarzenegger has just announced 2 big solar projects for Southern California.
US Power Utility Southern California Edison has just announced plans to cover business rooftops in Southern California with 65 Million Square feet of Solar Photovoltaic cells, which will provide a total of 250 megawatts of electricity generation.
The plan also coincides with another 250 megawatts of solar thermal power that is to be installed and run by Florida Power and Gas (FPL) in the Mojave Desert.
The total of 500 megawatts is a significant number and is enough to provide electricity for more than 300,000 homes.
These two projects will help to ensure that California can meet it's goal of 20% of electricity from renewable sources by 2010.
Solar on many roofs
The Edison project will put photovoltaic solar cells on 65 million square feet of commercial building roofs in Southern California. These cells will produce as much as 250 megawatts of electricity and provide power for about 162,500 based on estimates.
POST CONTINUES see more on this story Read more

Video: TEDTALKS


"Planetary scientist Carolyn Porco says, "I'm going to take you on a journey." And does she ever. Showing breathtaking images from the Cassini voyage to Saturn, she focuses on Saturn's intriguing largest moon, Titan,with deserts, mudflats and puzzling lakes, and on frozen Enceladus, which seems to shoot jets of ice." – TEDTALKS
Space is sooo coool.


Comments