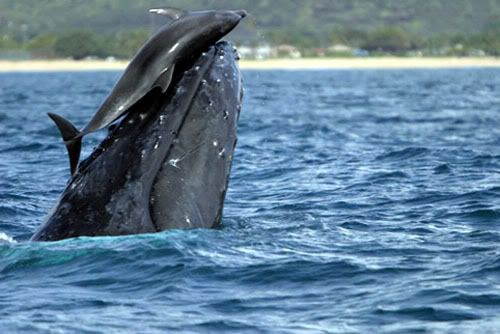 Photo: Just another one of those homeless photos
What a cool concept, great photo of two intelligent creatures, Dolphins and Whales playing together.

Video: Google Video


It's always the same formula, corporations corrupt governments, government screw locals and the Planet suffers whilst the corporations get richer and then use the Media (often their media) to explain to us that they are only satisfying our needs, so they can corrupt more governments…
and for which he received awards.

Photo: Paul Hallik
"In The Hitchhiker's Guide to the Galaxy (published in 1979), the characters visit the legendary planet Magrathea, home to the now-collapsed planet building industry, and meet Slartibartfast, a planetary coastline designer who was responsible for the fjords of Norway." – Wikipedia.
I would have liked to embedded a Google map/satellite of the site, but sadly this magnificent site has not been catered for despite being one of the world's most spectacular sites… I guess you'll have to visit there.
Not to distract from the awesome Norwegian fjords there's a rather funny side note in that the name Slartibartfast seems to have been deemed rude initially by the stuffshirts at BBC, and though it isn't actually rude, it's apparently a banned word by Hotmail… how totally pathetic, I mean really, which brain dead religious zealot or lackey thought that one up.
Douglas Adams… gone but not forgotten.
Website: Norway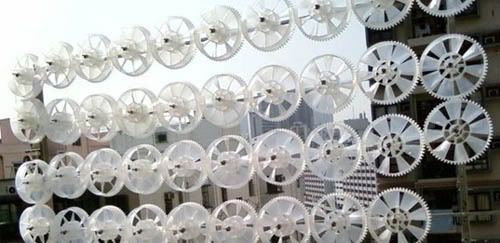 Photo: MotorWind Micro Wind Turbines
Until recently the major obstacle with wind power generation for the average household has been cost and the need for strong winds to drive the turbines. Hong Kong businessman and inventor Lucien Gambarota has, it would seem overcome those obstacles using plastic.
The new system he invented has reduced the power generation cost to around 1 cent per kilowatt hour, the system also runs in low wind speeds as well.
Microwind turbine installed on a Hong Kong school rooftop

Video: YouTube
POST CONTINUES Read more
A prank phone call from an 8 year old girl who wants her school destroyed, it's a scream, this young girl will go far if they don't break her spirit.

Audio: YouTube
Ball park figure from an 8 year old!?

Video: YouTube
A totally brilliant idea if the terrain will allow it's use, if they can be kept serviceable but more importantly if the actual website can be found.
Sorry I can't tell you more. I could find out a lot about Innovate or Die, Google, Specialized Bicycles and Goodby, Silverstein & Partners Improve the Planet. I can get phone numbers, emails, footage and photos but nothing about how much they are nor if the 'Aquaduct Mobile Filtration Vehicle' are actually being used in real life?
Website: Google, Specialized Bicycles, and Goodby, Silverstein & Partners Improve the Planet Through Innovation
BEFORE, Boulder Glacier 1932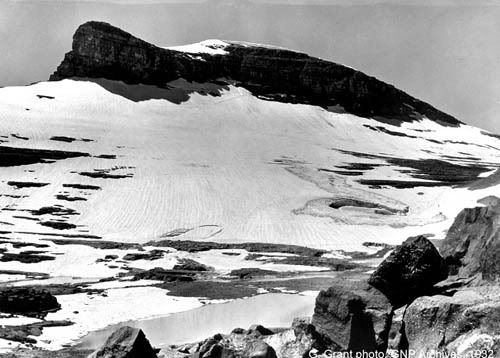 Photo: Boulder Glacier 1932 by George Grant, Glacier Nat Park Archives

AFTER, Boulder Glacier 2005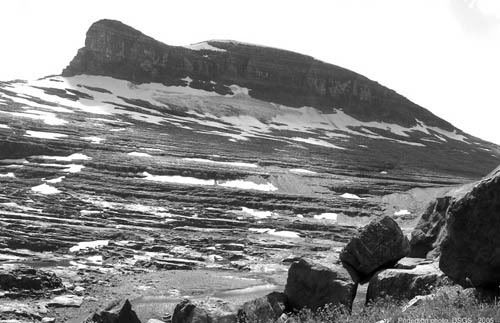 Photo: Boulder Glacier 2005 by Greg Pederson (USGS)
This collection of before and after photos of glaciers seems to show a fairly obvious pattern, namely things are 'hotting up' for our World.
The before photos are mostly in the early 1900s and all seem to show fairly extensive bodies of ice making up the glaciers.
The corresponding glaciers when photographed in the late 1900s and early 2000s all seem to show greatly reduced bodies of ice.
Now all the people who want to rant and rave that Global Warming is a hoax, would most likely have a theory to explain the lost ice in the glaciers and again to discount Global Warming, BUT I AM NOT BUYING IT.
See the rest of the pictures for yourself.
POST CONTINUES Read more
I bet you have, and so has Monica.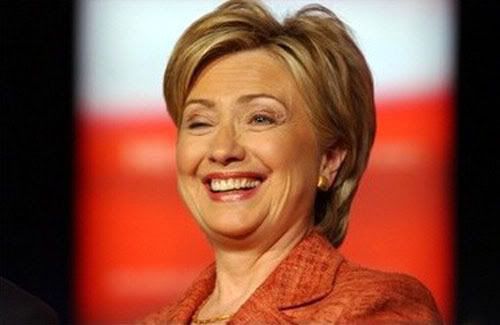 Photo: Trust me, I'm way too kind
"What I think I bring to the table, in addition to my ideas and my experience, is that I'm battle-hardened. I've been there. I know how to overcome these kinds of political tactics," she told CBS News Early Show co-anchor Harry Smith on Tuesday.
Who has Hillary Clinton been in 'bed' with?
Rupert Murdoch backs Hillary Clinton "The billionaire media magnate Rupert Murdoch changed his nationality from Australian to American some two decades ago in order to further his aim of gobbling up US media for his global empire. In both countries, he projected an image of a super-patriot and nationalist."

How had her faith gotten her through the Lewinsky scandal?
The other backer. "It was an elegant example of the Clinton style, a rhetorical maneuver subtle, bold, and banal all at once. During a Democratic candidate forum in June, hosted by the liberal evangelical group Sojourners, Hillary Clinton fielded a softball query about Bill's infidelity: How had her faith gotten her through the Lewinsky scandal?"
The question remains, who are Hillary's financial backers?
A funny thing happened when I surfed to obtain a list of Hillary's financial backers… I had absolutely no luck other than the aforementioned reference to Rupert Murdoch and "secretive religious group that seeks to bring Jesus back to Capitol Hill." I find that a more than a little strange and somewhat worrying.

Video: Youtube
Impractical, too expensive is the sort of thing one might say. The point is all it takes is determination and money… can you imagine where we'd be with hydrogen if governments focused on alternative energy. Billions and billions of dollars has been spent by the 'coalition of the willing' and more than a trillion dollars has been spent largely by the Republicans on the 'War for Oil' in Iraq. If they'd spent that money on developing hydrogen and other alternatives we probably wouldn't need their oil, but then, what would big business do with no money coming from oil or weapons, they certainly couldn't monopolize the alternatives.
Here's a case in point… the computer, one of the worlds first was built by the CSIRO in Australia, the then Prime Minister Robert Menzies; another big business lackey who's focus was mining, said basically computers had no practical use and were too expensive, mind you he said much the same about our Rockets and their superior guidance systems at Woomera… he said believed that there was no future in space.
For the record CSIRAC was built by CSIRO in 1949 and it was the fourth computer in the world – it completed more than 1 000 projects by the time it was turned off in 1964.
Website: The Hopewell Project

Video: Metacafe


There seems to be so many possible ways to generate electricity that they are too numerous to list, yet we are told that we have to go Nuclear, despite the fact that they have not solved the problem of the waste. This method to be sure will not power industry, but it's so simple, so small I wonder what effect it would have if applied in the millions… even if only to charge up battery powered devices.
Website: Metacafe
Comments