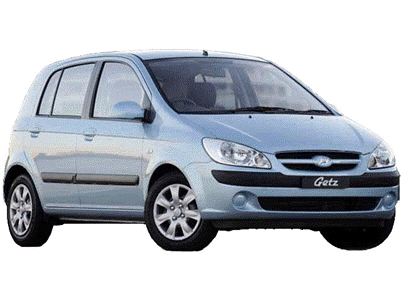 Blade Electric Vehicles based in Castlemaine, Victoria, Australia can convert your Hyundai Getz into an electric vehicle.
0- 60kph: 9 seconds and cruse at 100kph
Range: 100 – 120km in urban areas
Cost to fuel: Approximately $1.20 per 100 klms (Off peak rates)
Fuel cells: Lithium ion
In Australia there is only about 50 electric cars registered.
Website: Blade Electric Vehicles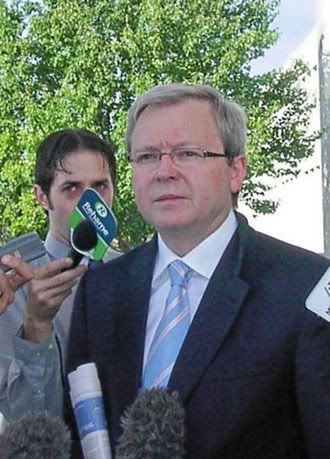 Federal Opposition Leader Kevin Rudd has announced a Labor government would set a mandatory 20 per cent renewable energy target to be reached by 2020.
It is designed to reduce Australia's carbon emissions by 325 million tonnes within about 12 years and Mr Rudd says the mandatory target is economically responsible.
Website: ABC News
"This windturbine is especially designed for use in the built-up environment (developed areas) on the rooftop of high buildings, the Turby, is a revolutionary new concept in the wind-turbine world/industry."

"It combines the best qualities of the horizontal windturbine with the simplicity of the vertical axis windturbine. A high aerodynamic efficiency, a low sound level, no noticeable vibrations and maintenance free are its major features. The long cherished dream of father Dick and son Martijn Sidler"

Website:Turby Wind Turbine
First prize for the world's best billboard in the Cannes Lions Outdoor Grand Prix went to this solar powered billboard for NedBank in South Africa- The "power to the people" campaign literally does just that.
What ultimately swayed the jury in the favor of the NedBank "Power to the People" work was that the solar power being collected by the billboard was helping to power several community buildings, including a schoolhouse. That the work made a difference in the community, made all the difference to the jury. At a time when it is so common to have short-term promotions, that the "work that continues to work and continues providing" was key, said jury chair Jean-Remy Von Matt.
Website:  Cannes Lions Outdoor Grand Prix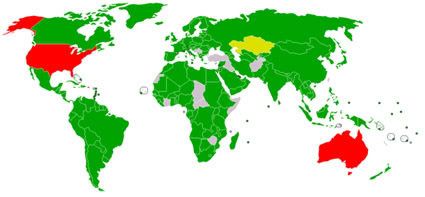 Dark green= Signed and ratified Kyoto.
Yellow= Signed and hope to ratify Kyoto
Red= Signed but not ratified Kyoto
As of June 2007 172 World states have signed ratified The Kyoto Protocol.
HOWEVER The USA and Australia do not intend to ratify Kyoto.
The leaders of these countries will carry on with a whole heap of semantics when questioned why? We don't want your excuses, just ratify Kyoto.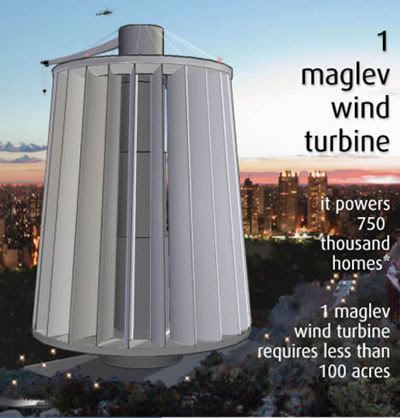 It's a vision of a magnetically levitated wind turbine that can generate one gigawatt of power (enough to power 750,000 homes). This is the device proposed by a new Arizona-based company, MagLev Wind Turbine Technologies. The company claims that it can deliver clean power for less than one cent per kilowatt hour using this wind turbine.
The company also points out that building a single huge turbine like this reduces construction and maintenance costs, and it requires less land space than hundreds of conventional turbines.
Website: WorldChanging has technical details of using maglev in wind turbines.
The Kyoto Protocol is basically an agreement for countries around the world to cooperate in a reduction of the 6 main greenhouse gases.
The objective of the protocol is to stabilize greenhouse gases in the Earth's atmosphere therefore preventing or reversing abnormal interference with our climate systems.
Countries are separated into 2 groups, developed countries, who have reductions commitments and non-developed countries who due to the fact that they are a developing country are not committed to reductions but may participate.
The aim of the protocol for round one is to reduce worldwide greenhouse gas emissions by 5.2% below the 1990 emissions during the period 2008-2012. After 2012 targets are to be established and implemented well in advance.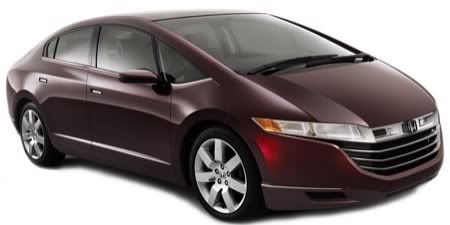 The series name for the concept-FCX will be announced next month at the Los Angeles Auto Show, where attendees can also see the production-ready version.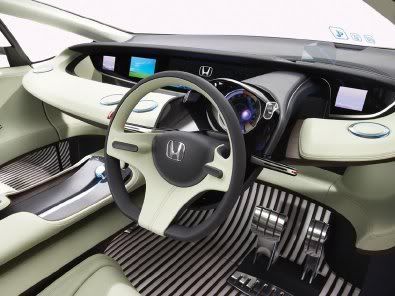 The large interior space are probably in part due to the fuel cell powertrain which doesn't have the same space and position limitations as a traditional internal combustion engine.
Both 25kW rear motors are housed in the car's wheels. This frees the space between the wheels for the hydrogen storage tanks.
The car's range is 560 kilometers on a 5 kg tank of hydrogen at 350 atmospheres.
Website: Honda FCX concept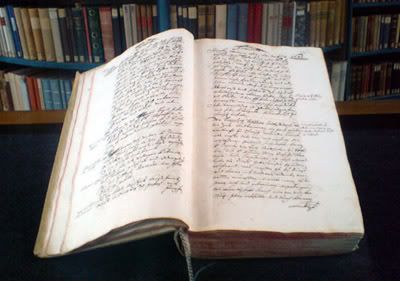 AP Photo/Bradley S. Klapper
Story Courtesy of Bradley S. Klapper, AP Press
"One of 13 diaries by Brother Josef, inscribed from 1671 to 1704 is shown in the Monastery in Einsiedeln, Switzerland. Frozen communion wine, soft rains that caressed the Earth and winds that wrought an all-consuming yellow fog are described meticulously by the 17th century Swiss monk."
Website: Ancient records help test climate change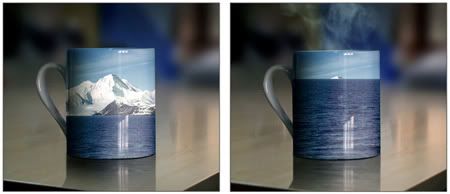 The external surface of the cup is printed with a second layer of heat sensitive ink that is revealed when hot water is poured into the cup.
Website: Advertising agency
Comments